Author:
Barby Rosse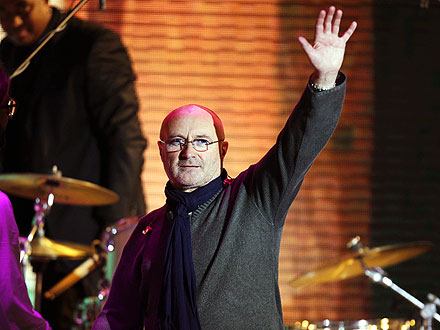 About Five Months ago we got the news that musician Phil Collins announced his permanent withdrawal from the music. However, it is not.
The reason for the final withdrawal of Phil Collins was due to persistent medical problems that she could continue singing and composing. At least that was the news that echoed all the newspapers. However, recently the artist through his website, has denied that it is a final withdrawal, since in reality it seems it is temporary relief, to devote full time exclusively to his two young children.
And although due to the more than three decades playing the drums have taken a toll on health by producing medical problems such as loss of hearing, a dislocated vertebra and nerve damage, these are not the reasons for temporary relief.
With over one hundred fifty million records sold worldwide, Phil Collins was thirteen times number one in both the U.S. and Britain, has received seven Grammy awards and an Oscar for original song from the movie Tarzan in 1999.
It is one of the most active and most successful rock music. With only twenty years she joined the group Genesis as drummer. Later in 1975, following the departure of Peter Gabriel, assumes the role of lead singer. Then, in 1981 left the group and start a solo career. Their first album, Face Value, reflecting the breakup of his first marriage, and highlight the songs If leaving me is easy, In the air Tonight, You know what I mean, This must be love.
Later, in 1982, would Hello, I must be going, a new album, which reflected the happiness he shared with his then future wife and after. Stresses the version of the Supreme, You Can not Hurry Love.
Musician, vocalist, composer and Even an Actor

It was a very complete artist. Musician, vocalist, composer, and even actor in the film Buster (The theft of the century) in 1988, where he played a train robber. He has also occasionally collaborated with other musicians, and has produced artists such as Eric Clapton and Robert Plant. In 2008 he joined his former teammates of Genesis, and realized that summer touring Europe and America.
Other very famous songs have been Another day in Paradise or Against all ODSS. His latest album, released in September 2010, Going Back, was a tribute to classic soul. So hopefully this time will serve to break back with more force into the world of music he so admires.
Related Info: